extra
Praise of Slowness - the movie
Ladies and gentelmen, we're proud to present the short film The Praise of Slowness!
https://youtu.be/IMT_xVqbokg
Hope you enjoy it.
&nbsp
Praise of slowness: trailer for the video documentary
The trailer for the video Praise of Slowness is finally ready.
You may see it here: http://youtu.be/cxRJ0iYDF4c
Hope you like it!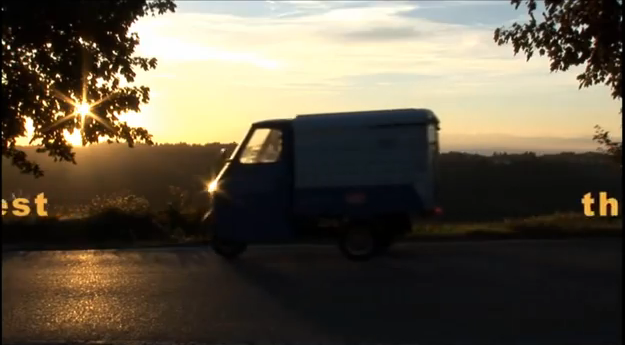 &nbsp
Apecamper cut out models!
Surprise your friends and relatives! 3D apecamper models are now available in white construction paper 250gr. size A4, approx. 19 cm long.
On sale for 5 euros including shipping anywhere in the world. Write to info@apecamper.it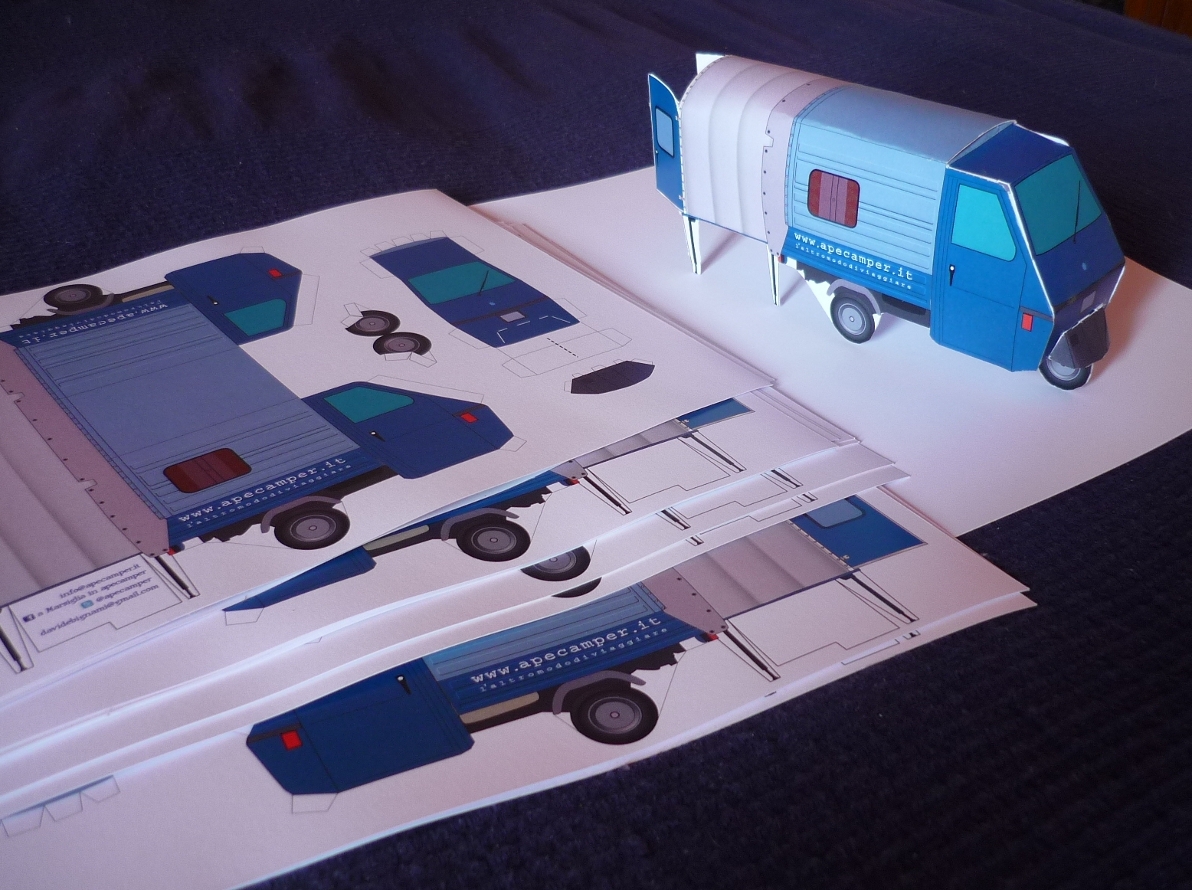 &nbsp
Driving
Driving the whole day a 50 cc ape is a form of meditation. You need to set out with some very good thoughts to play in your head, which will gradually fade into the constant noise, into the heat of the cabin in the daytime and the cold at night, into the vibration. Into slowness. Planning a day's route to cover the distance of a couple of hours' highway drive. Climbing a mountain pass. Finally switching into third gear after a good half hour uphill in second gear at half throttle, the engine slowly reving up, then fourth gear as a relief, it's a feeling that is difficult to share. It's the tragicomic version of extreme crossings over ice, through deserts and oceans.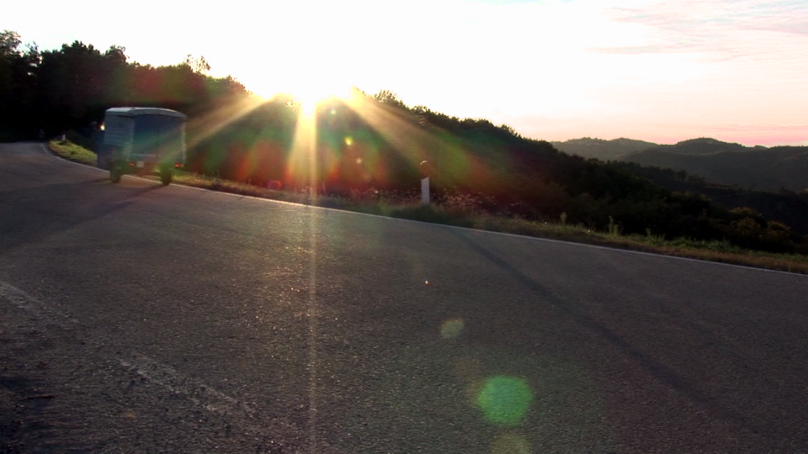 &nbsp
Praise
Praise of slowness is just an ironic title, whereas the main idea in this project is inadequacy, it's the sense of one's own limits. You can experience slowness by walking, cycling or in many other ways. During this journey slowness was a limit that made distances seem enormous. Soon it was clear that it was not a matter of taking it easy, relaxing, wasting time... It was my vehicle being slow, not me, and I had to deal with this limit in traffic, up hills, in choosing the way. So if we obviously ruled out highways from the beginning, then busy roads as well, if it was no longer a matter of time and the path didn't need to be the shortest, then it might as well be the nicest.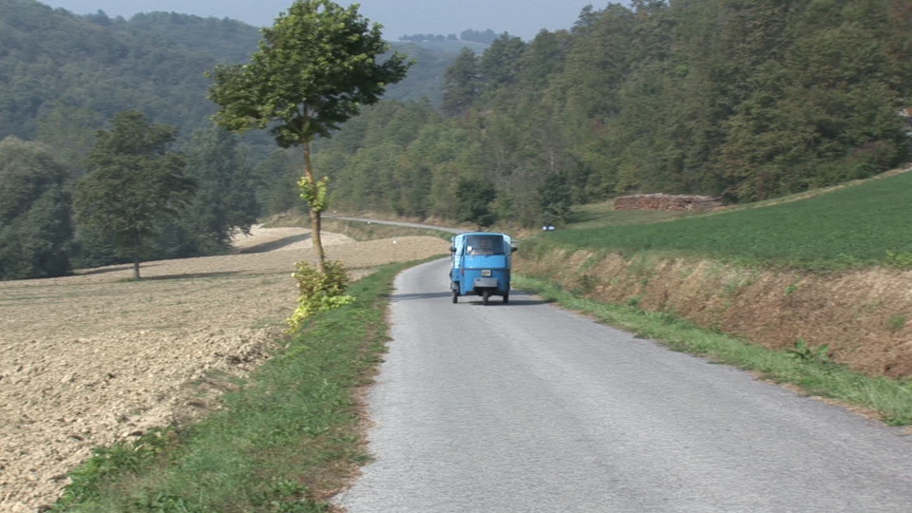 &nbsp
2