extra
Here comes Ronzinante, the travelling playground!

A close relative of the ApeCamper, this is the expanding game room on wheels.
Designed and built entirely in our shops, this short wheelbase Renault Trafic van is fitted according to the customer's needs for running outdoor educational workshops for children, including the stowing of specific equipment. The whole body is air-brush decorated (no adhesive graphics).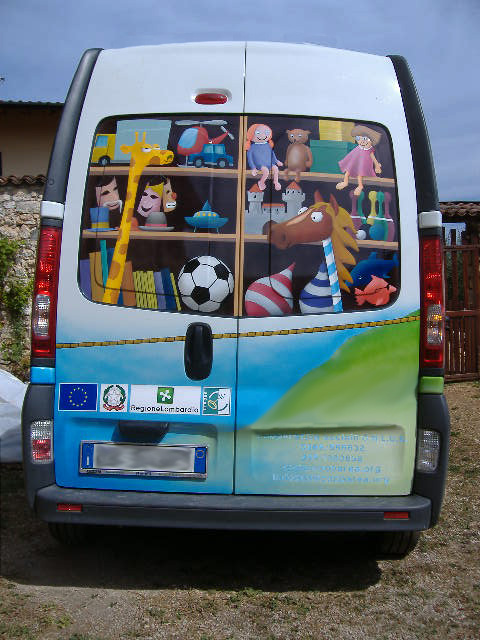 A rear multicolored tail stretches out 6,5 meters, straight or bent.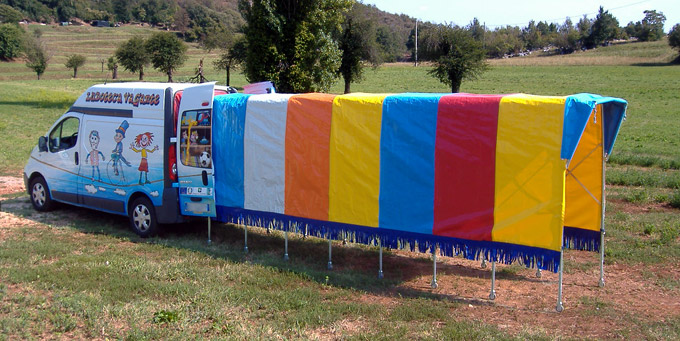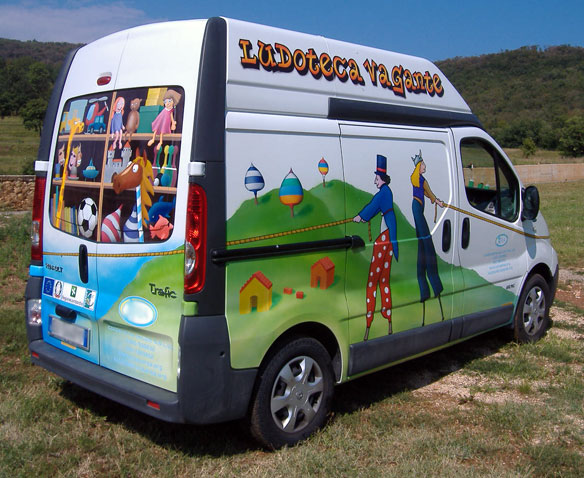 A striped veranda unfolds over the side door. Built-in wood cabinets and crates on wheels are fitted inside, plus room for chairs, tables and stools is provided. This vehicle is equipped with a generator, built-in wiring, a video projector and its roll up screen, a multimedia sound system, and portable light stands for night operation.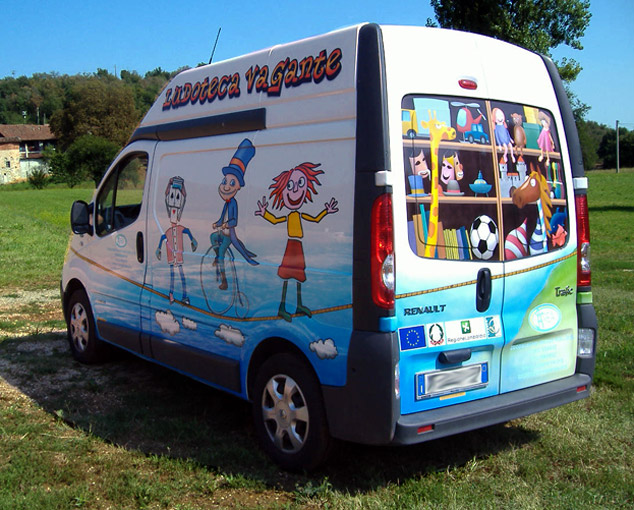 Do you want one too? Write to lafabbricadelludobus@apecamper.it
&nbsp
Details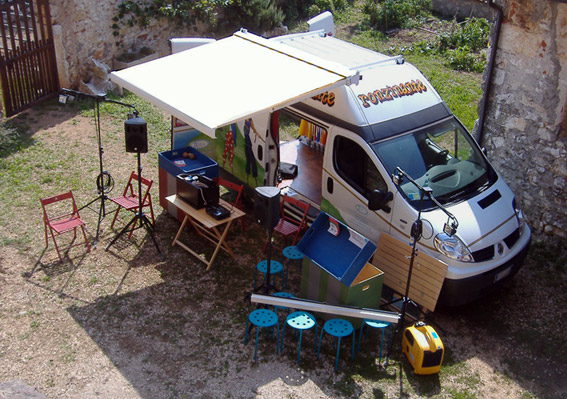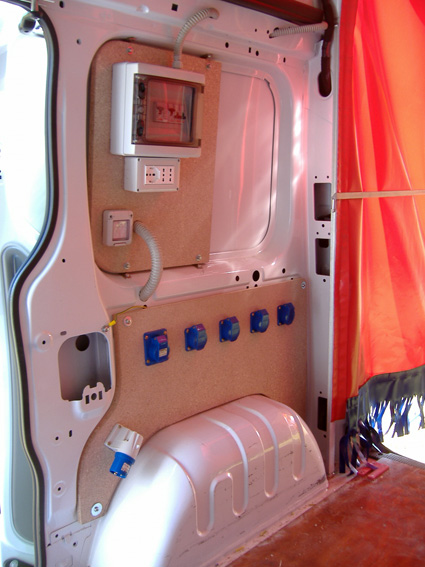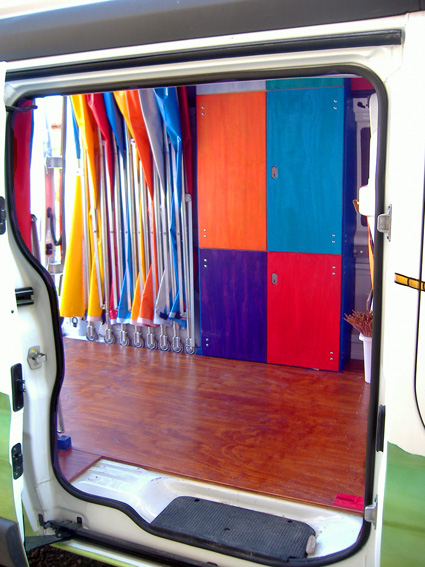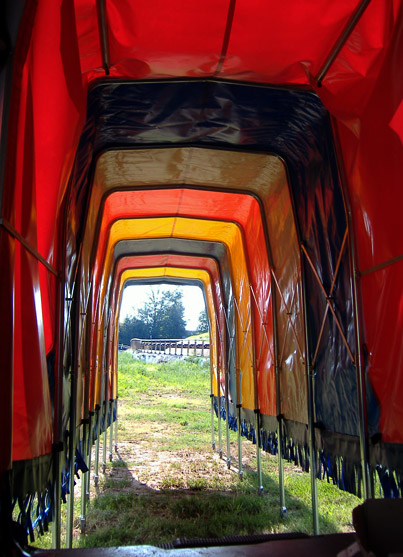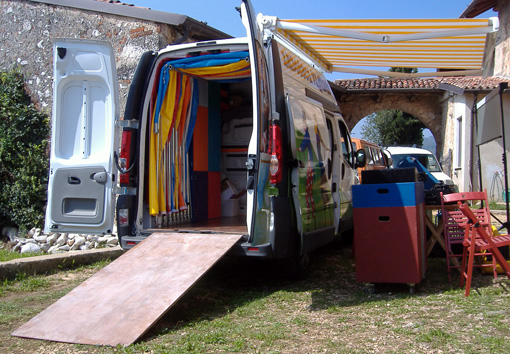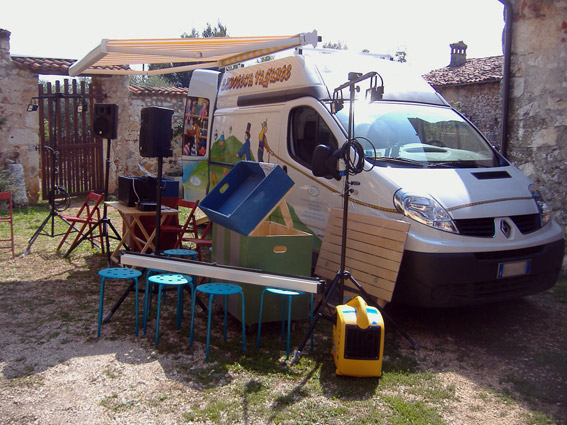 &nbsp
Surveyor Zirilli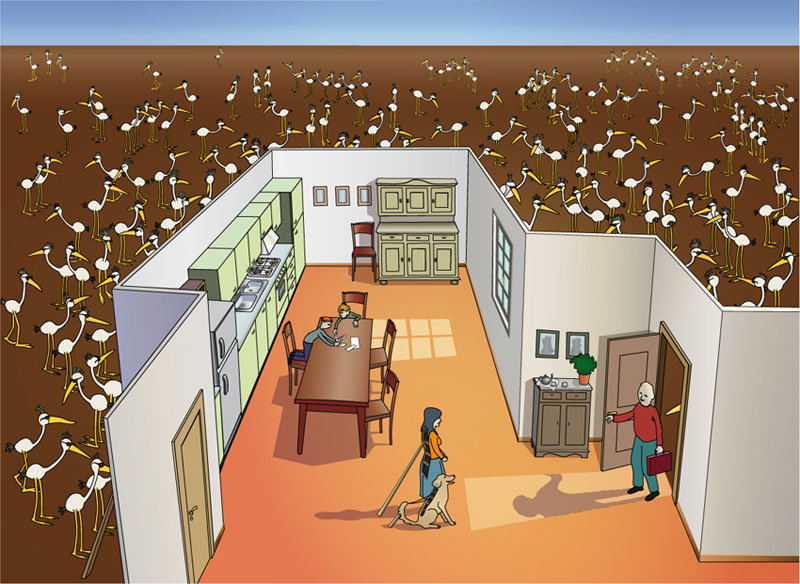 Davide Bignami
"surveyor Zirilli gets home from a day at the office"
vectorial drawing on alluminum, series of 10 prints cm 120x160
Details:
wife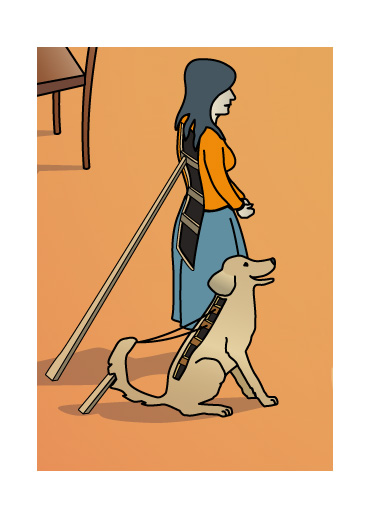 sons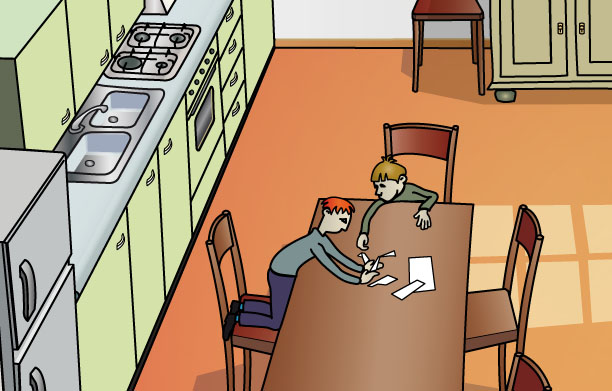 the surveyor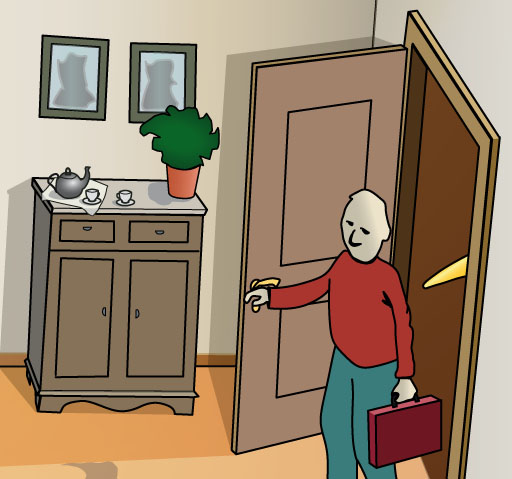 birds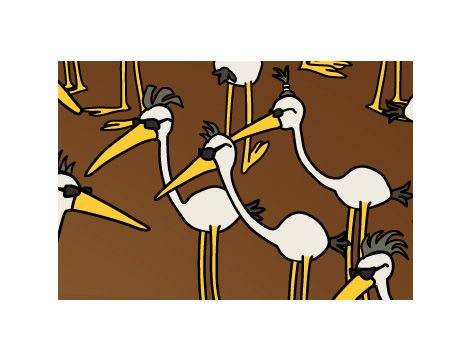 &nbsp
Chairs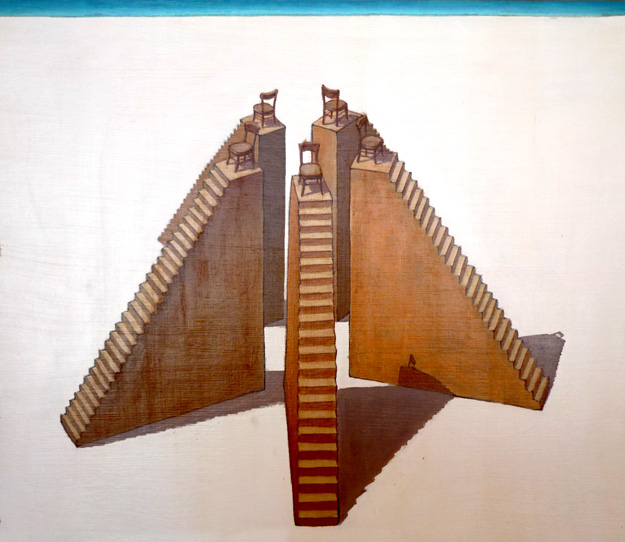 Davide Bignami
"Five chairs",
project for an installation, acrylic on wood
cm 39x45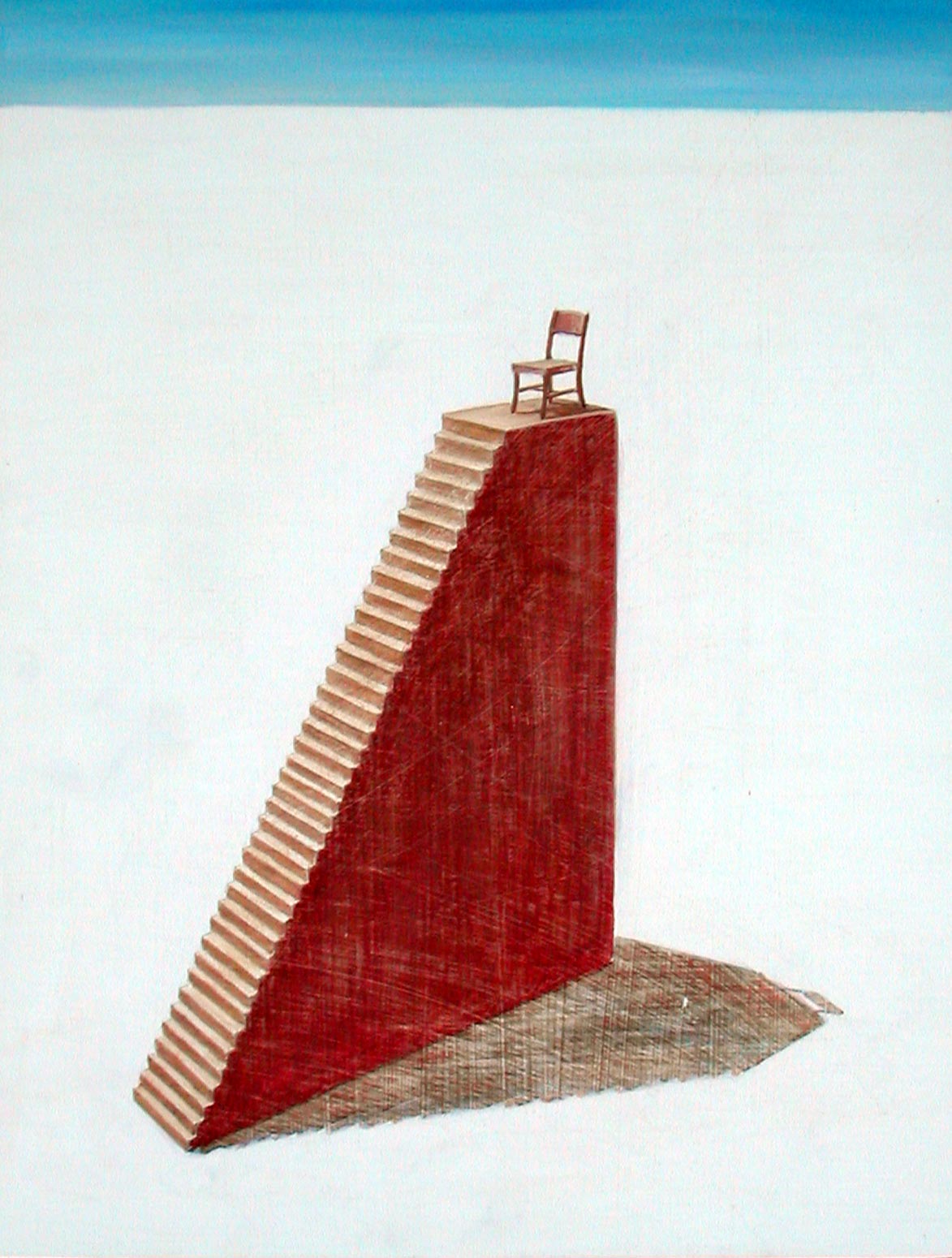 "Chair",
project for an installation, acrylic on wood
cm 30x41
&nbsp
Apecamper live on state television Rai2
On 29.3.2011 the Apecamper was presented at "i fatti vostri" conducted by mr.Magalli.
Not exactly a brilliant idea...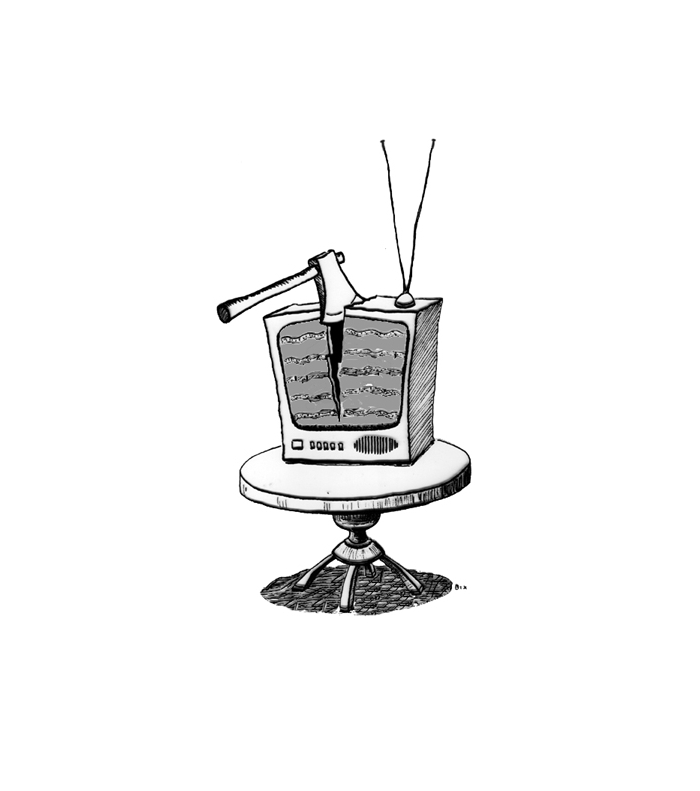 &nbsp
2